March 2014

A Message from Your Chapter Chairman, Dan Traver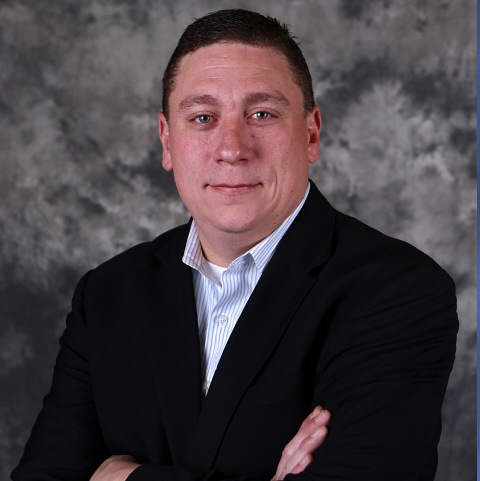 Dear Friends,
My name is Dan Traver and I'd like to introduce myself as the 2014 IAEE Midwestern Chapter Chair. I hope that all of you have had a positive and productive first quarter. I know that I'm looking forward to a great year ahead for the Midwestern Chapter.

For those of you who attended our February Session, Coloring Outside the Lines with Jeff Tobe, you know that we had a volunteer drive after this "ABSOLUTELY" great event. Many of you did sign up to volunteer. We greatly appreciate your willingness to help. Volunteers in our chapter are what make us thrive. It is our industry network that helps us to attain great speakers, sponsorships, giveaways, and chapter charity involvement. If you were unable to attend the February session, but are interested in volunteering, please reach out to me at [email protected].
In 2014, IAEE MWC is offering a variety of networking opportunities and we hope to see you at as many events as possible. We have put together some dynamic educational sessions for professional development that will offer CEM credit opportunities. Coming up in the next few months, we have our June Educational Program and our Annual Golf Outing. We hope that you'll join us.
As part of our initiative to reach and engage you as members, we are also planning on hosting member socials throughout the year. These events will be in locations throughout the Chicagoland area and will provide an ideal opportunity for us to get together to have discussions on topics around our business and our daily lives. Our mission as a chapter is centered on continuing to cultivate the relationships that many of us have, as well as, presenting opportunities for you to continue to meet new people. Stay tuned for more on these member socials and follow us on Facebook for special alerts.
Lastly, I'd like to emphasize just how important it is for us as a chapter to hear from you. Your opinions are important to us and we are always looking for feedback. As Chair of this chapter, I'd like to urge you to express your views – whether positive or negative – we want to know how YOU feel. Our goal is to make this chapter's offerings work for you. Please feel free to email me directly at [email protected] with any comments that you would like to share.
I look forward to a great year leading the best chapter in the country! See you soon.
Dan
---
This Quarter's Highlights
1st Annual Kickball Tourney – January 23, 2014 – Our first annual Kickball Tournament was held at Chicago's McCormick Place. Congrats to the team from Valley Expo & Displays who battled it out with Global Experience Specialists (GES) in the finals to win the title! Click here for photos from the tournament.
February Education Program – February 26, 2014 - Held at the Donald E. Stephens Convention Center in Rosemont, Illinois, Jeff Tobe presented Coloring Outside the Lines™...Creating a NEW Association Experience. This program was sponsored by RES, Donald E. Stephens Convention Center, Rosemont Catering, and Rosemont Convention & Tourism Bureau.
---
Chapter Charity Spotlight
Congratulations to former Hornets Youth Sled Hockey Team player Brody Roybal!! Roybal competed on the U.S. Paralympic Sled Hockey Team in the 2014 Winter Paralympic Games in Sochi, Russia that won the gold medal! At only 15 years old, Roybal was the youngest member of the winning team. Congratulations Brody!
About the Chicago Hornets:
The Chicago Hornets are a Youth Sled Hockey team consisting of kids ages 5 to 20 who have physical disabilities yet are determined to play ice hockey. As almost all children do, they want the opportunity to participate in sports and feel the camaraderie of being part of a team. In some cases it's not even to play hockey; for some, it is their only freedom outside a wheelchair or walker.
The program is completely free to all of the children. Funding is from gracious donations from people like you and 100% of the money collected goes directly to equipment and ice time.
The program was started eight years ago by JJ O'Connor, a former hockey player who sustained a catastrophic accident in a hockey game, to give these children a wonderful opportunity to enjoy the sport of hockey.
Check out the YouTube page to see these young athletes in action.
---
Upcoming Events - Save the Date
Thursday, June 5, 2014 -Educational Program and Member Mixer, Chicago, IL. This program is generously sponsored by Shepard Exposition Services.

Monday, September 8, 2014 - 25th Annual Golf Outing, Seven Bridges Golf Club, Woodridge, IL. Learn more...
Wednesday, September 24, 2014 - Annual Meeting Luncheon, Maggiano's, Chicago, IL. This program is generously sponsored by onPeak.
Wednesday, December 3, 2014 - Annual Holiday Event: Educational Program & Holiday Party, Chicago, IL. The educational portion of this event is generously sponsored by Travel Planners.
Click here to see details on all of our upcoming events!